If you write code to SQL Server then you might be interested in this: I have written a tSQLt tdd training course which has helped over 500 people learn both tSQLt and how to apply TDD practices to their SQL Server T-SQL development, you can join the course at https://courses.agilesql.club.
In my previous post on running SQL Server in a container I showed how you could use the Spoon (https...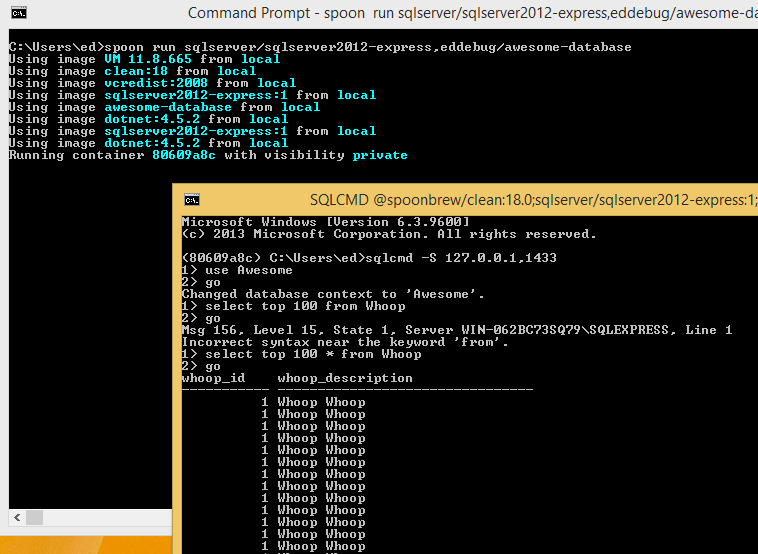 Containers are one of the big things at the moment, Microsoft has recently announced that they will ...